Who are We?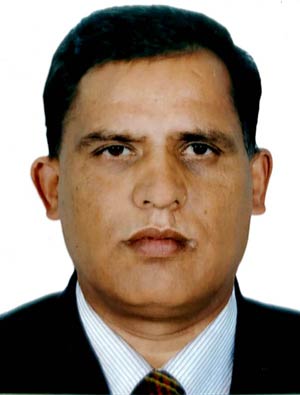 Devendra Wagle
Director
Devendra Wagle is a known figure in the trekking industry and is one of the youngest enterepreneur to enter this field. He has been and is one of the successful Businessman in Nepal. His start at young age has provided him with lots of learning opportunities and experience. With all of that he had he choose the trekking field wisely to make it better and have a hold of it. To make the trekking field a success and to offer people with proper travel services and affordability was and is his ultimate goal. And now he has achieved all of his goals and is keeping it up with his 23 years of hard work and experience.
After a long haul fight he now has established Imperial Nepal Treks and Expedition as a result of success and is one of the leading and successful tour operators in Nepal. After all these years in the business, his enthusiasm to keep on learning remains. Mr. Wagle is enthusiastic about technology and always looks for ways to incorporate the latest technology to provide better service to the guests.
Devendra wagle is a genius in this field. He is a respected executive member of the Nepal Mountaineering Associaton (NMA), the national alpine association of Nepal responsible to promote mountain tourism and climbing sports as well as promote and protect the environmental and cultural heritage of mountains. The association authorized to issue climbing permits for 33 mountain peaks of Nepal. He has also previously served as an executive member of the Trekking Agencies Association of Nepal (TAAN).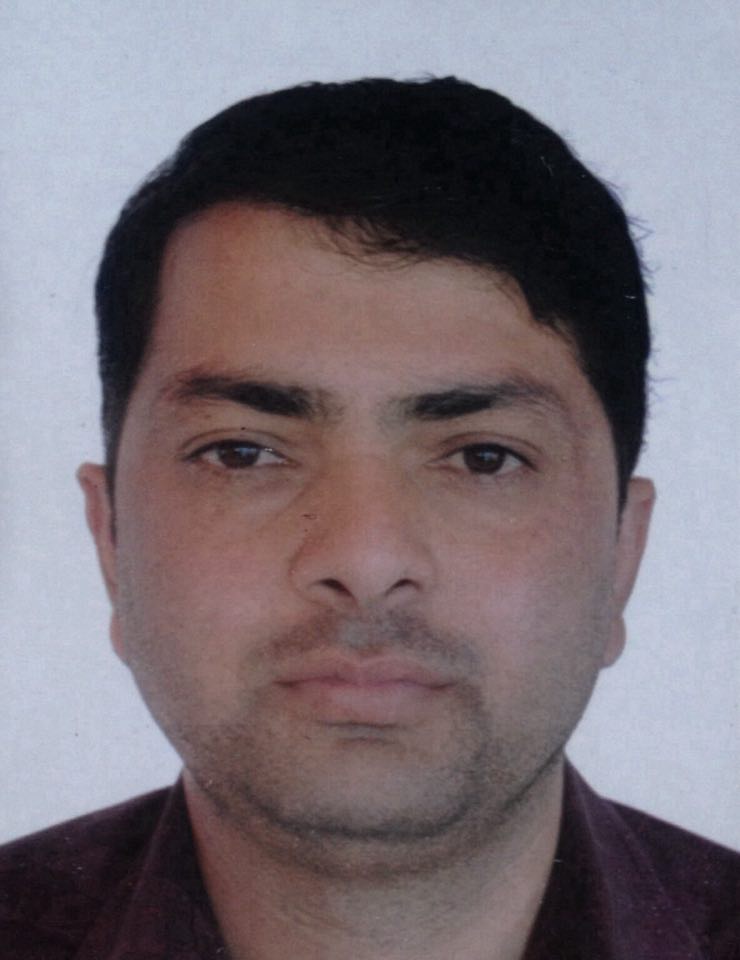 Rameshwor Regmi
Managing Director
Rameshwor Regmi is a famous and a respected person in this industry and a social worker as well. He has been working in the trekking field for more than a decade. He is also known for his kind nature and good behavior. Born in Gorkha, Regmi has always been keen in traveling and has been to most of the trekking spots in Nepal.
After knowing his field of interest he took his "Guide Training Course" from Nathan, Ministry of Culture and Tourism in 2003 and has since then served in this field. With his hard work and knowledge about this field he started Imperial Nepal Treks and Expedition, collaborating with Mr. Devendra Wagle and is a success since then.
He is an inspiration to the beginners in this sector. "How did you feel since you are one of the most renowned person in travel and tourism?"- I feel satisfied since we have been providing quality service to our customers. And the most satisfying part is the happiness and smile that we put on our guest's face when with us. The only part that makes me sad is that we have to depart from them since they mean everything to us.
Starting as a 4th class office assistant in 2000, He begun his journey 17 years back to server for the Tourism Industry and has successfully achieved his goal. Before he started his own Company, he worked for various other companies as a Trekking Guide for about 10 years. After having a strong knowledge he rose up a level to Travel Agent and worked for a year in Hotel Travel Planet, India. Seeing his growth in this field various famous Hotels in Kathmandu approached him to work for them and he did worked for some of them for a short period of time until he realized his talent and started his own company and is devoted to it since then. He is a great Business Icon and a very kind hearted person.
Parasmani Khanal
Sales Director
Parasmani Khanal is one of the most important pillars in Imperial Nepal Treks and Expedition. After completing his High School in Gorkha, he moved to Kathmandu to pursuit his dream and to be successful. Shortly after completing his Graduation in Management, it took him no time to realize that he had a whole new and great path awaiting him.
Beside his charming face he is also a social worker and is always forward in such activities. He has contributed in many social activities and helped build many houses and schools for the people suffering from earthquake recently. Also he donates certain sum of his income to the schools in the rural area and brings food and clothes to them.
Parasmani has always been and to quote "A Guest Pleaser". He says that he works in this field because he loves to be the reason for the smile in his guests' faces and can provide satisfaction to seekers. Before the establishment of Imperial Nepal Treks and Expedition he worked hard to collect the qualified experience to do well in this field. He is an entertainer, best in his field and a source of inspiration for many people.
Anuj Ratna Bajracharya
Promotion Director
Anuj Ratna Bajracharya is a talent and a youth icon of his days. He is a multitalented person with great personality and a sense of humor. He is also one of the important person behind the success of Imperial Nepal. With his skills and dedication, Imperial Nepal has reached to this level.
Anuj has always been interested in IT sector. From his childhood till date. After completing his High school, he started his journey in learning about the computer world. He joined Informatics College in 2000 to get his diploma in PhP, CSS and Javascript. After mastering all of those, he studied Advance PhP in Informatics Institute, Philippines. And was one of the brightest student of all. He has been in this field for more than 7 years and is also a profession SEO. The training of SEO that he took was from SEO Certification in Canada.
He also works with google and many other reputed companies to help them and him make the IT field better.
Mohan Khadka
IT Manager
Pampha Shrestha
Accountant
Hera Adhikari
Office Assistant
Additional Information (Contact Us) 
If you still have further questions regarding Who are We? , please feel free to Contact us. We will answer your every question shortly.